Honouring a Survivor, Supporter and Volunteer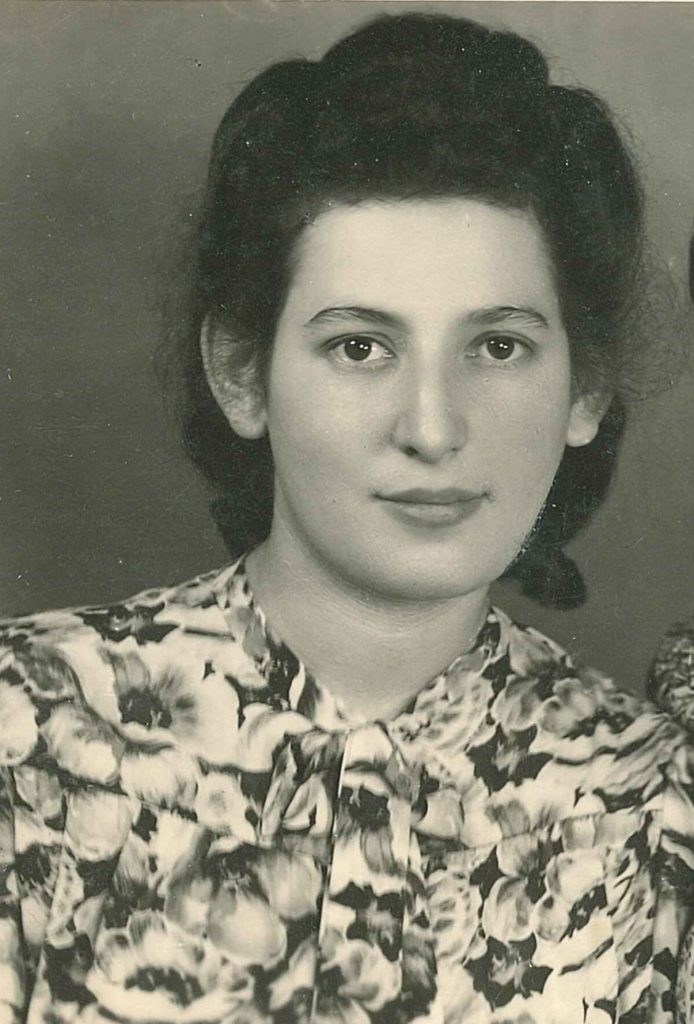 MOUNT SAINT VINCENT UNIVERSITY (the Mount) is proud to name the Women's Wall of Honour for Riva Spatz, World War II survivor, wife and mother, supporter of her family and volunteer in her community.
Born Riva Melamedek on Nov. 10, 1922, in Maniewiece, Eastern Poland, she was one of Josef and Chana Melamedek's six children. As a young woman she survived the Holocaust when she and her younger sister and brother were sent by their parents to join a partisan group and become resistance fighters against the Nazis.
Beginning a New Life in Halifax
After the war, she moved to Munich, where she met and married Simon Spatz. Together they moved to Canada in 1950 and built a new life in Halifax surrounded by family, friends and other survivors. The compassion that led her to study nursing echoed throughout her entire life – raising her children, working to support the business she and her husband created, and maintaining a strong sense of community and family connection.
Continuing the Legacy
Riva and Simon raised their daughter Shirley and son Jim to continue this legacy. Jim Spatz left a career as an emergency room doctor to take over his father's real estate business and is now Executive Chairman of Southwest Properties Limited. Southwest is one of Atlantic Canada's leading real estate development companies and a staunch supporter of the Mount and its celebration of great women from all walks of life.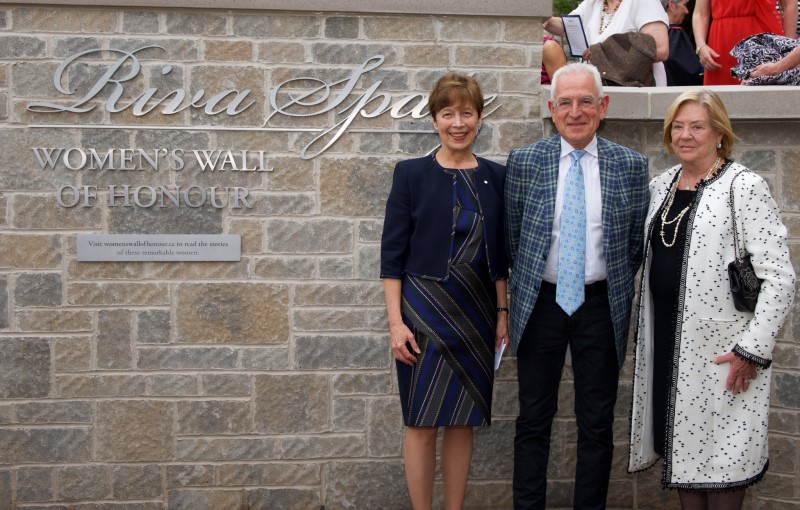 Jim Spatz is shown here with MSVU past president Ramona Lumpkin (left) and Margaret Norrie McCain at the opening ceremony of the Wall dedicated to his mother.
Riva had a full life, filled with both joy and pain, loss and rebirth. She died peacefully on Oct. 30, 2013 at 90 years of age. She is fittingly commemorated here, at Canada's leading university focused on the advancement of women.
Celebrating Extraordinary Women
The Riva Spatz Women's Wall of Honour is a centerpiece of the Margaret Norrie McCain Centre for Teaching, Learning and Research. This beautiful facility celebrates women's contributions to business, public policy, family life, academia, the arts, sciences and community.
The Riva Spatz Women's Wall of Honour enables people to commemorate special women by preserving their name and memory on the wall, thus ensuring her legacy – along with Riva Spatz's for generations to come.
View the virtual Women's Wall of Honour to read the tributes to women with a named leaf on the Wall.
Find out how you can honour an inspirational woman in your life or add your name to the Wall.