Why Honour a Woman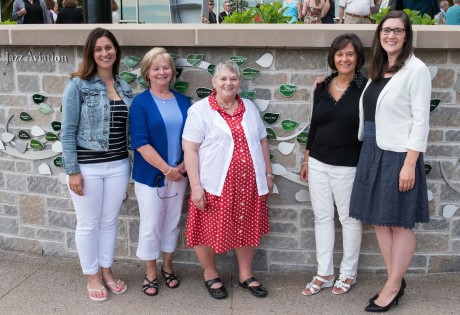 We were each mentored, guided, encouraged, challenged, and shaped by the remarkable women in our lives — our mothers, aunts, teachers, mentors, friends. These women believed in us and raised our sights.
They cheered us on, sacrificed for us, and encouraged us to follow our dreams.
The Riva Spatz Women's Wall of Honour is a special and lasting opportunity to show your appreciation and pride. Honour a remarkable woman in your life or community or add your name to the Wall.
How to Honour a Woman?
Each of the 700 leaves on the Riva Spatz Women's Wall of Honour represents a generous $1,200 donation. When you make a donation, the name of your honouree will be displayed on a leaf, on one of seven named panels.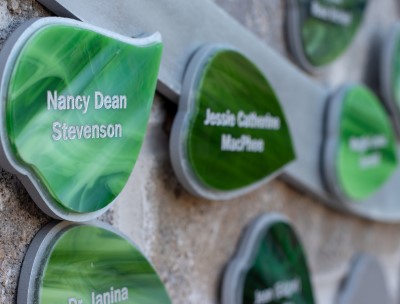 Their name will be listed on the Virtual Women's Wall of Honour, with the option of also including a photo and short vignette. This is a great way to share your tribute with those who are not able to visit the Wall in person. 
Your gift will help support future generations of leaders committed to creating positive change in the lives of those around them.
How to Make a Donation
There are three ways to make a donation:
You can donate by VISA, MASTERCARD, cheque or cash (please do not send cash through the mail). You will receive a charitable tax receipt for the full amount of your donation.
You can make your gift as a one-time contribution or in monthly installments:
$100 per month for 12 months
$50 per month for 24 months
$25 per month for 48 months
If you wish, you can make a gift in memory of someone who has passed. We can inform their family of the tribute.
A group of individuals may honour a woman. Send the full amount of the sponsorship to Mount Saint Vincent University at one time. Each individual will get a tax receipt when separate cheques and/or credit card information is provided. Please contact 902-457-6470 to discuss options.
If you are an organization who would like to sponsor a woman or women, please contact 902-457-6470 for further information.
After You Have Made a Donation
Once you have made your gift, there are several options for notifying your honouree:
Send your honouree an e-card notifying her of your tribute.
Print a certificate to present to your honouree.
Instruct the Mount to notify your honouree of your tribute.
Remain anonymous, the Mount will notify your honouree or their family while maintaining your anonymity.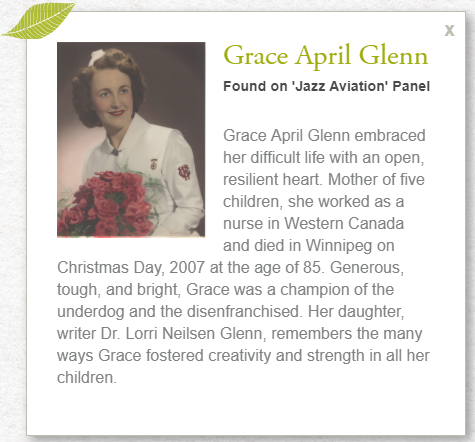 Your honouree's name will also be listed on the Virtual Women's Wall of Honour, with the option of including a photo and short vignette. 
Once you have made your gift, please email giving@msvu.caand forward the following information:
A vignette describing your honouree (maximum 600 characters)
A photo (jpg) of your honouree
Read some of the vignettes on the Virtual Wall as examples of content that has been included in the past. If you wish to update your tribute or photo at a later time, email the revisions and we will implement the changes.
* Mount Saint Vincent University reserves the right to approve the content for the Virtual Women's Wall of Honour, and will exercise the right to remove inappropriate content. Vignettes and photographs can be used by the Mount in communication materials for the Riva Spatz Women's Wall of Honour.
Donate now to honour an inspiring woman or add your name to the Wall