Why Honour a Woman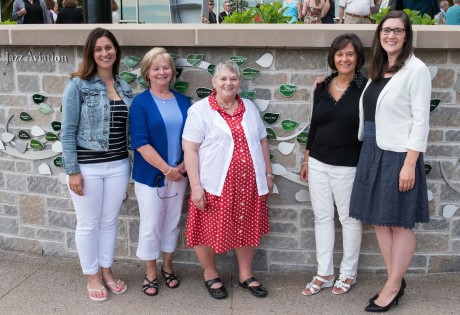 We were each mentored, guided, encouraged, challenged, and shaped by the remarkable women in our lives — our mothers, aunts, teachers, mentors, friends. These women believed in us and raised our sights.
They cheered us on, sacrificed for us, and encouraged us to follow our dreams.
The Riva Spatz Women's Wall of Honour is a special and lasting opportunity to show your appreciation and pride. Honour a remarkable woman in your life or community or add your name to the Wall.
How to Honour a Woman?
Each of the 700 leaves on the Riva Spatz Women's Wall of Honour represents a generous $1,200 donation. When you make a donation, the name of your honouree will be displayed on a leaf, on one of seven named panels.